Free / Every 1st Saturday of the Month
Pack walks are free to the public! These walks encourage socialization, training, and build bonds amongst dogs and their owners. We'll let you know where we are meeting and send you reminders via email. During each pack walk you will be given instruction and free training tips!
Rules:
You and your dog should remain 5 ft away from other dogs and their owners unless invited.
All family members are welcome, only one dog per adult handler (18+).
No retractable leads.
Respect space.
Be kind – training is an ongoing process.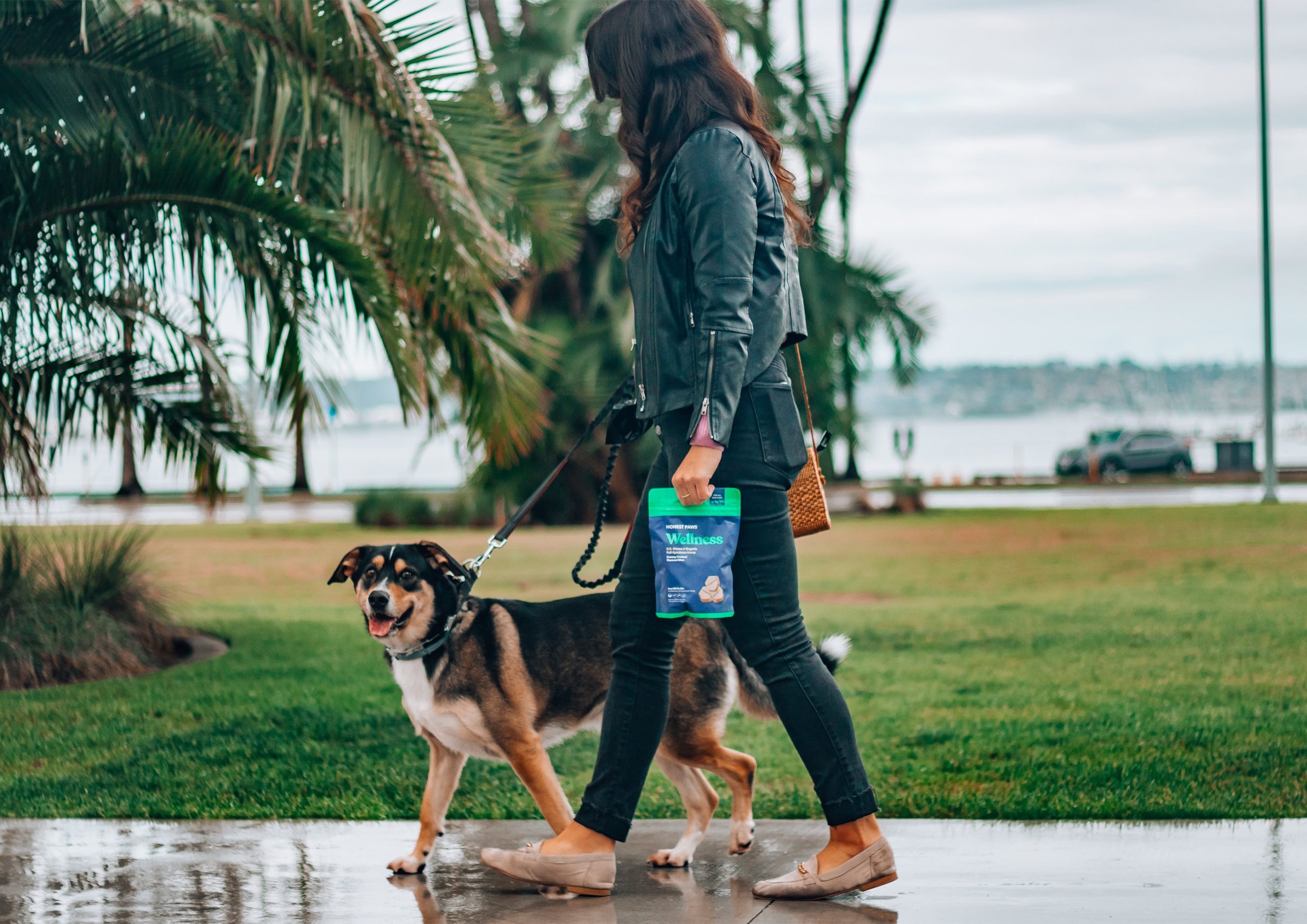 Arrival:
After signing in at the agreed meeting site, one of our pack leaders will ask some behavioral questions about your dog. Based on the behavioral assessment questions one of our pack leaders will put you in a group.
What to Bring:
Backpack.
Separate water bottles for you and your dog.
Portable dog bowl.
Poop bags.
Proper harness, collar, and leash.
High value treats.
If you are in one our training programs, please bring your supplies!
To keep all our dogs safe, a current vaccination record from a licensed veterinarian is required for any service provided by Pawsitive Behavior. A dog will not be accepted for any program if records are not up-to-date and on file. Dogs should be free of parasites and on a flea and tick preventative.
All dogs are required to be in good overall health and have the following vaccinations:
5-in-1 DA2PP w/Leptospirosis / Parainfluenza (Bivalent Series) / Bordetella / Rabies
Negative Fecal Test in the past 12 months is required for all daycare dogs.