Pawsitive Behavior
Pawsitive Behavior is a place that cares for your dog like family. Lauren has one goal in mind and that is to create a loving environment with your dogs wants and needs in mind.
Not every dog has the same personality or needs the same care. That's why we take the time to get to know every dog by doing a free evaluation.
We will provide your dog with the exercise and enrichment they need to sustain a happy and healthy life. We offer many valuable services to keep them well-behaved and safe like our private in-home training sessions and pack walks.
Other services such as our one of a kind shelter programs are also offered.
Servicing all of central Ohio.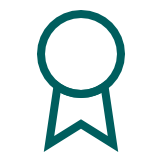 Training
We offer comprehensive training programs that are catered to your dog's unique personality, because every dog is different.
Click to learn more…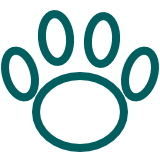 Pack Walks
Free to the public! These walks encourage socialization, training, and build bonds amongst dogs and their owners. Click to learn more…
Pawsitive Behavior advocates for the humane treatment of all animals. We provide programs for the people and animals of our community to promote responsible dog ownership and bring awareness to low-cost services like – spay and neuter clinics, pet food assistance, foster programs, and veterinary care.
Train-A-Bull Program
Discounted training for shelter dogs!
We assist shelters by offering private training to bully breeds who need the most behavior modification.
Take The Lead Program
Shelter training and enrichment.
We help improve the shelter environment for dogs as well as employees by providing education to staff members.
What Dog Owners Bark About
If you're looking for an exceptional trainer …. look no further! Lauren Ober, owner of Pawsitive Behavior is leading the way. Our shelter is using her for educational classes for staff and our prison program at the Ohio Reformatory for Women (ORW). We also use Lauren regularly for dog evaluations, obedience, and behavior modification. Lauren has a true gift for teaching anyone! Her passion, expertise, and approachable manner makes her a true joy to work with. When we started implementing Lauren's techniques we found that our "difficult" dogs are easily adopted! We can show the new owner how much training that has been done and offer them support after adoption by continuing with Pawsitive Behavior. On a personal level Lauren is professional and her energy radiates a room! I would highly recommend giving her a ten out of five stars!
Union County Humane Society – Marysville OH
We have LOVED our experience with Pawsitive Behavior for our dog. The owner, Lauren, does an exceptional job and is very knowledgeable in dog behavior and training. Lauren is diligent to prevent dogs from learning bad habits and maintains an excellent balance of play time and rest time so dogs don't get overstimulated. Lauren also involves lots of mental exercise through puzzle toys and treats.
Lauren is amazing when it comes to dogs and their behavior. I knew I could trust my dog with her!
Sydney J. – Springfield, OH
We loved working with Lauren! She helped our stubborn berner become a well trained dog!
Lauren listened to all of our concerns, and was very patient with us and our berner, Buddy. We never felt rushed during training or that we were bad dog parents. Lauren always encouraged us and was positive about our experience. She went above and beyond and never worried about going over our hour session. She even sent us homework reminder emails to make sure we knew what to do for the next session. In addition, Lauren never pushed us to commit to a training program. She wanted us to make sure we were comfortable with our dog's behavior.
Here are some highlights from our training sessions from Lauren:
Lauren walked us step by step getting Buddy used to the slip collar. It was more training us as dog parents than our dog actually! She made me confident that I had the skills to use it correctly. Lauren also used her dogs to help train buddy. She did a lot of drills to make sure buddy had his manners around other dogs.
Lauren also let us know we could contact her at any time with any concerns that we have with Buddy. How sweet!
Lauren even walked with us to the dog park to correct Buddy's behavior! She went above and beyond and she was super patient. I have recommended Lauren to a few of my close friends and can't wait to recommend her to more!
My boyfriend, Mike, and I now consider Lauren a friend of ours and can't wait to continue training with Buddy in the future.
Megan W. – Columbus, OH
Buddy – Bernese Mountain Dog