Pawsitive Behavior
Pawsitive Behavior is dedicated to end the stigma around bully breeds and increase the adoption rate by providing resources and services for bullies and their owners.
We know how much you love your paw-lite pup so Pawsitive Behavior offers many valuable services to keep them happy, well-behaved, and safe.
Pawsitive Behavior offers professional dog evaluations, private lessons for basic & advanced obedience, daycare, and boarding.
Other services such as our one of a kind shelter programs are also offered.
At Pawsitive Behavior, we don't just like dogs, we love them. When getting training for your dog or buying products, know that Pawsitive Behavior has the best interest for you and your paw-lite pup. We make it an easy journey to get a well-behaved dog by providing you with 24/7 support anytime, anywhere.
Servicing all of central Ohio.
This program provides one-on-one training created specifically for your dog's personality, training ability, and your family goals. A trainer will teach you how to train your dog. Private lessons can be conducted at our facility, virtually through Zoom, or in our client's home.
• Basic Obedience
• Advanced Obedience
• Tracking & Trailing
• Agility
• Minor Behavior Modification – possessiveness, socialization, or confidence building.
• Protection / Police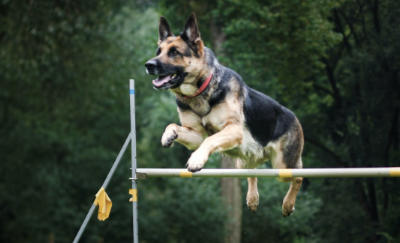 Please see bottom of page for pricing.
Whether your dog is working on basic obedience or needs a behavior modified, we can do it all! We make owning a dog easy and we make getting a paw-lite one even easier.
If you just got a new puppy and need help potty training them or you adopted a second dog and are trying to introduce them to the family, Pawsitive Behavior is also here to help with the experience of owning a new dog.
Requirements: Free evaluation
Details: Private lessons can be scheduled once a week. These lessons allow you to train at a pace that is best for you and your dog. You will also be given many resources on how to handle unwanted behaviors.
Additional fees will apply if you would like your dog to be trained with an e-collar. Pawsitive Behavior does not supply e-collars, but we will recommend what to buy based on your dog's size and temperament.
Needed Supplies: 6 ft. leather leash / proper training collar / valuable reward
Homework assignments will be emailed directly after each lesson. You and your dog will need to practice at home at least 20 minutes two times per day between scheduled lessons for training to be successful.
Private Lesson
Rate: $60.00 per hour
Rate: $90.00 per hour (in-home)
Rate: $80.00 per hour (behavioral counseling)
To keep all our dogs safe, a current vaccination record from a licensed veterinarian is required for any service provided by Pawsitive Behavior. A dog will not be accepted for any program if records are not up-to-date and on file. Dogs should be free of parasites and on a flea and tick preventative.
All dogs are required to be in good overall health and have the following vaccinations:
5-in-1 DA2PP w/Leptospirosis / Parainfluenza (Bivalent Series) / Bordetella / Rabies
Negative Fecal Test in the past 12 months is required for all daycare dogs.